Sections / Page BLOCKS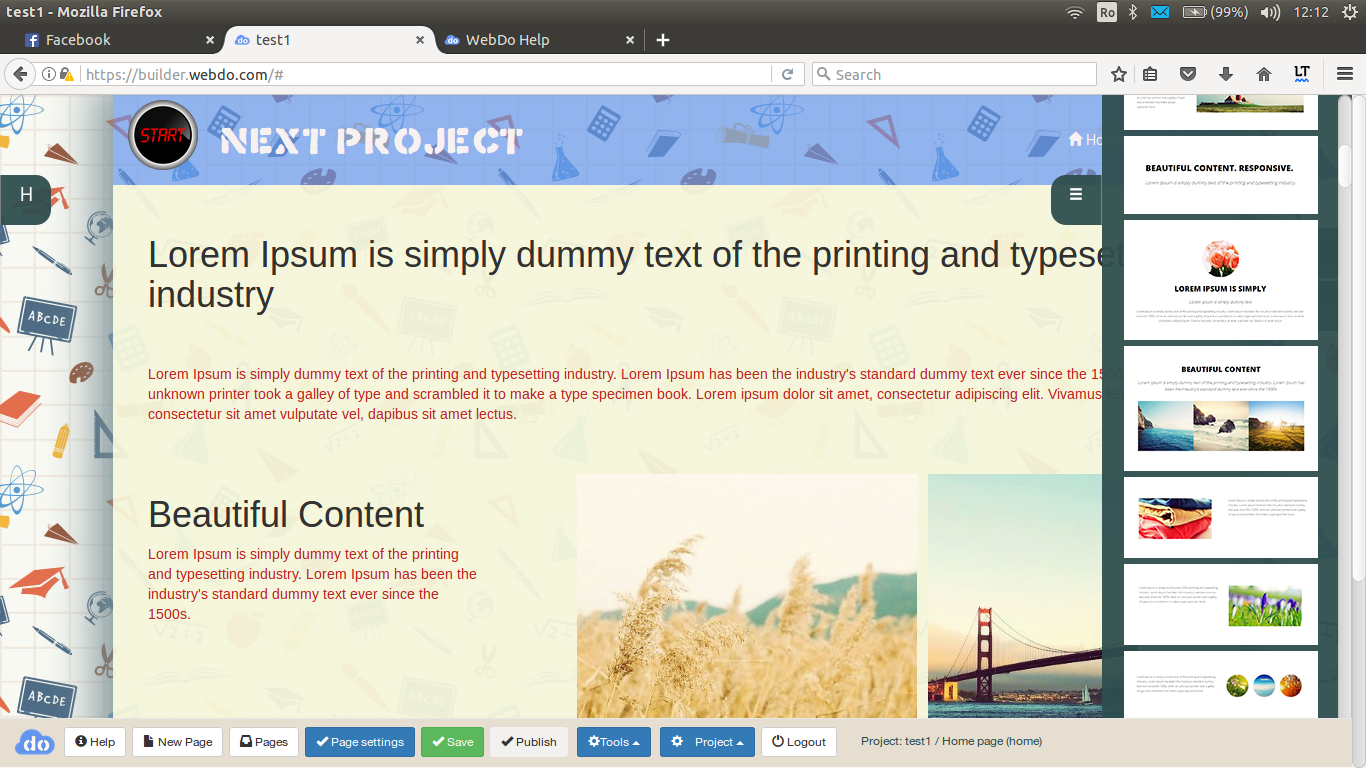 Blocks - Page sections, the menu is on the right side, there are hundreds categorized blocks.
Drag and drop one onto the page. It can then be edited using the WYSIWYG editor and pictures can be changed with click and upload.
Working with blocks is more productive, just choose what best fits your page content.
You can change everything in the new added block using the html code editor attached to each block.

Please check this sections documentation as there are differences from others:
- data blocks - need to configure an API key to the database storage (these blocks are used to collect information)

- specials have a different way to change the image