Campaigns
Campaigns
Once you've created a presentation, it's time to send it to your contacts.
Create a campaign by clicking on the Add new Campaign button in the Campaigns page.
You can send a Bulk campaign – to groups of recipients.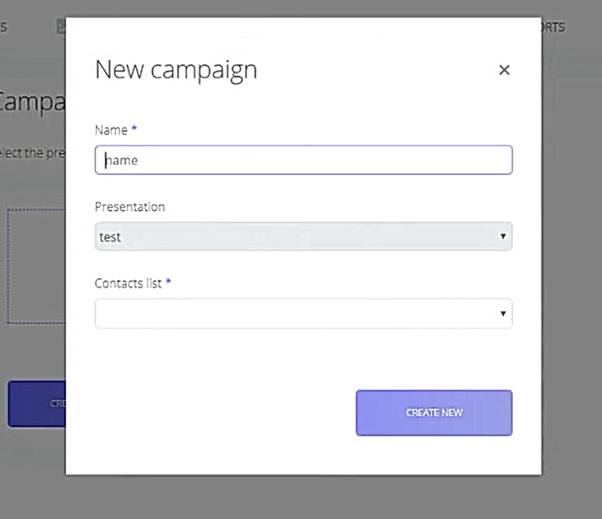 Select the presentation you want to send and fill in the campaign details.
After you've created your campaign it is time to send it.