Integrate a custom subscription form using webdo website builder
Adding the custom popup subscribe form to your website will require 2 simple steps.
The first step is to add the custom scripts found in the Newsletter application to your project into the website builder.
Log into the newsltetter application.
Access the Forms page and click the USE button of the previously created cusom form to display the settings window.
In the Webdo Site tab, you will find the scripts settings that you need to import. Copy and paste the javascript snippet highlited in the folowing image.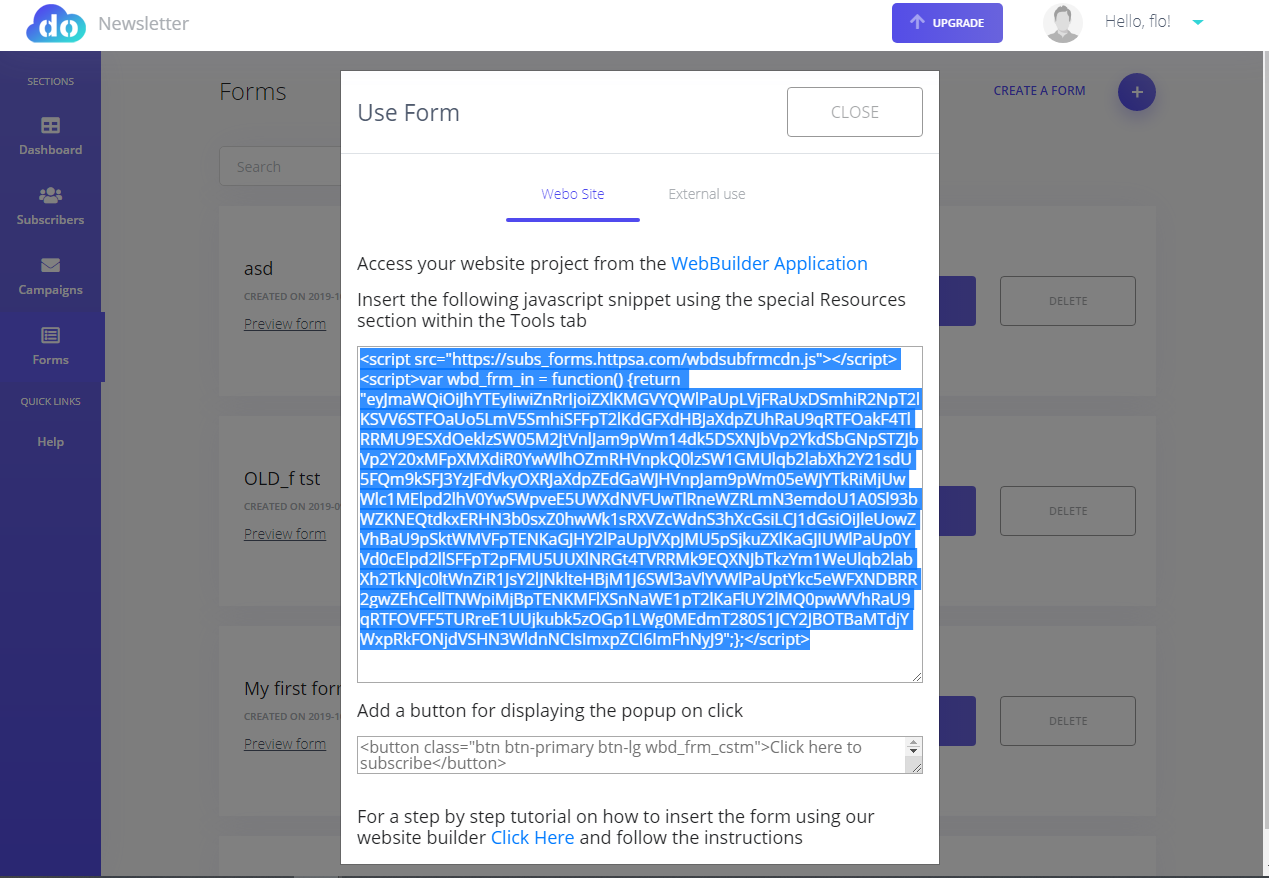 Now access your website project in the Website Builder application.
Click the Tools button, and select the Resources tab from the displayed list, like in the folowing image
You will be prompted with a window window where you can add external resources. Here you will paste the previously copyed javascript snippet, like the example shown in the image below, then click OK to close the window.
Now you are ready for step 2, adding the Subscribe button, that your visitors will use to display the custom subscribe form.
Select the empty block section, from the blocks menu on the right, as shown in the picture below.
Click the < > Button of the section you just added to access the html code editor(displayed in the image below).
Replace the <br><br> line with the folowing html code:
<div class="text-center">
<button class="btn btn-primary btn-lg wbd_frm_cstm">Click here to subscribe</button>
</div>
The result will be as displayed in the image below.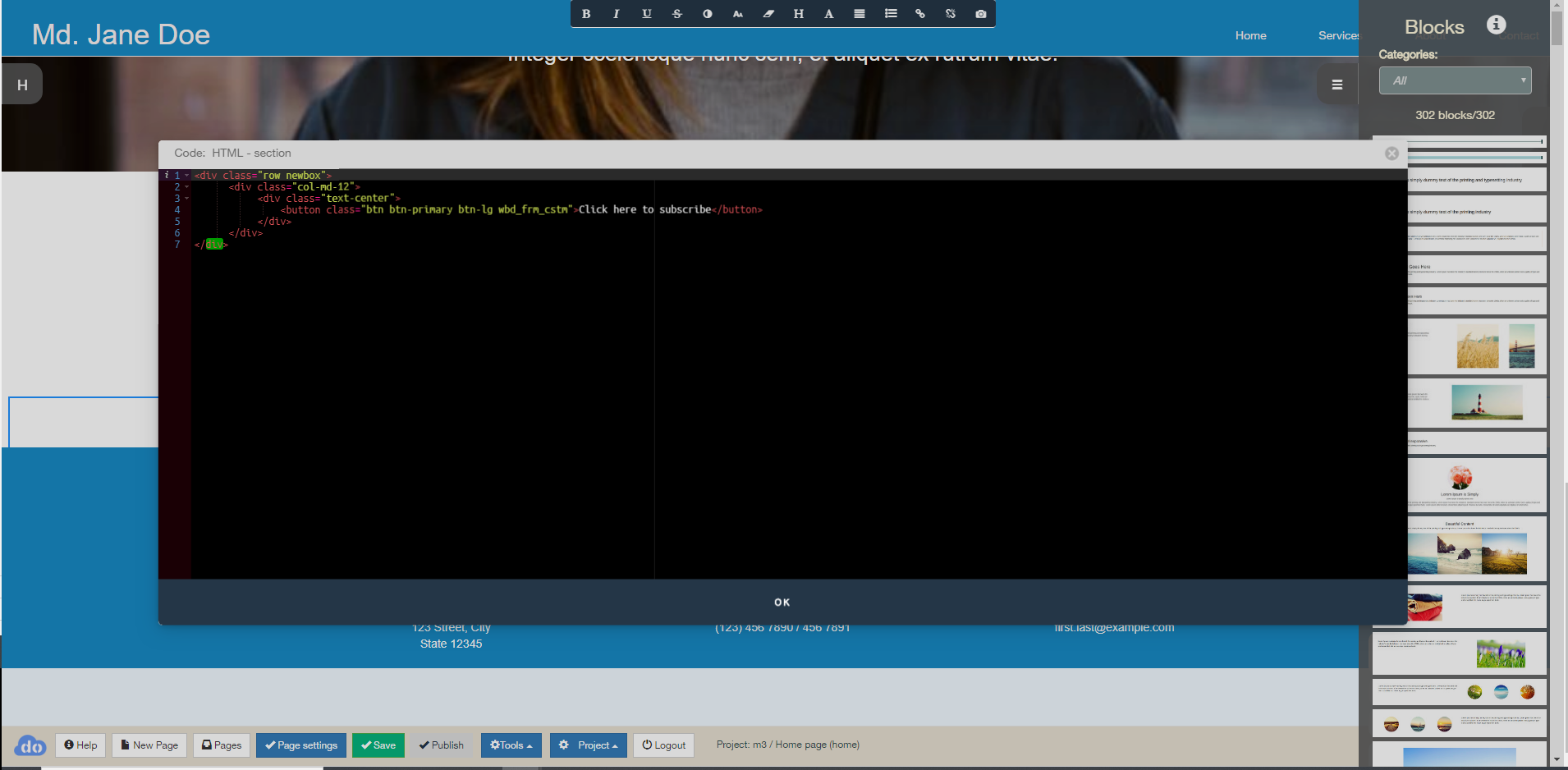 Click the OK button located at the bottom of the code editor, to close it.
All you need to do now is save your latest changes and publish it to your website.
Click SAVE, to save the latest changes.
Click PUBLISH, to apply the changes to your website.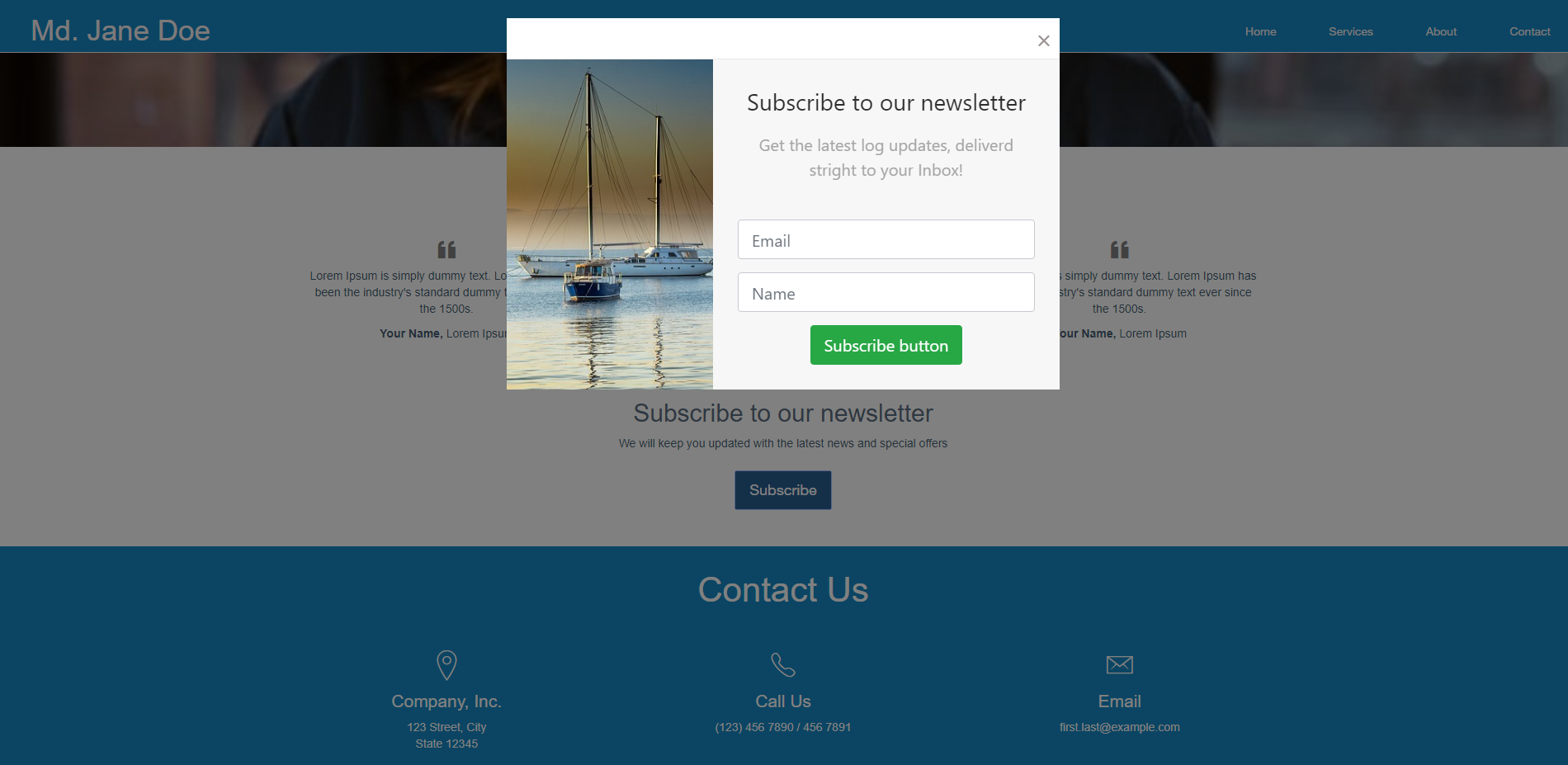 Now your website has you custom made subscribe form, and you can grow your subscribers list.