DATABLOCKS
These sections are used to collect information from your web page users. To do that a WEB application is used and need a little configuration from you.
An API KEY is required. To create and GET the API KEY use the WEBDO.COM account control panel, see more information after next image.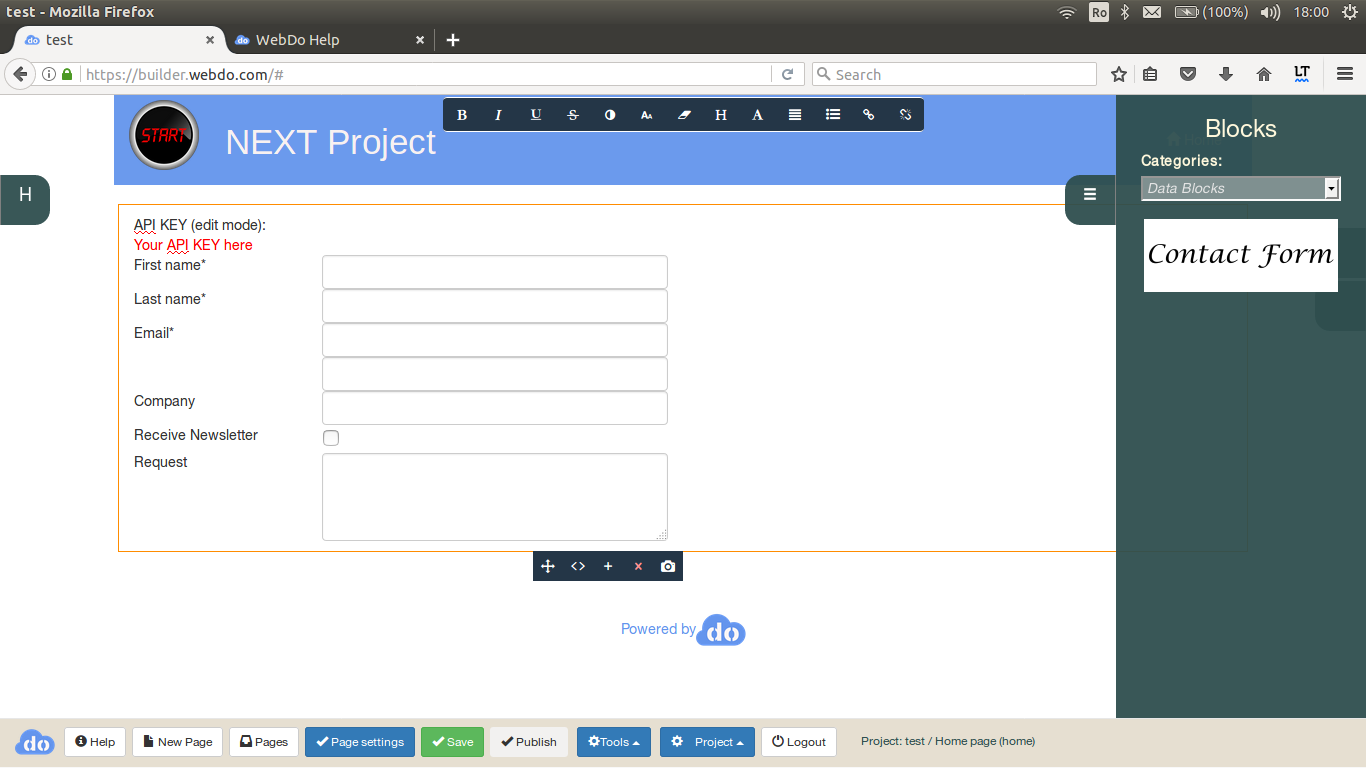 Open your account control panel at https://cp.webdo.com using your account information.
Open "Databases.
Here you will have the possibility to create API keys.
For each API key you may have a collection of NOsql tables at your choice.
Each table can have rules for access and security.
Default apikey has a contacts table. If you need more you will need to add apikeys and "contacts" table to them.
In order to give write access to your website quests to add their data, you will need to set the "guest access rights" to "write".

It will be a good idea to protect your table after your website is launched and you have set your web address by adding an ORIGIN clause to your contacts table, that will block access to requests that do not come from your website.
WEBDO offers NO-SQL tables for general purpose web applications found in builder data blocks. For SQL API's (PosgreSQL, MySQL) please ask for support.