DRIVE
WebDo drive application - drive.webcentral.eu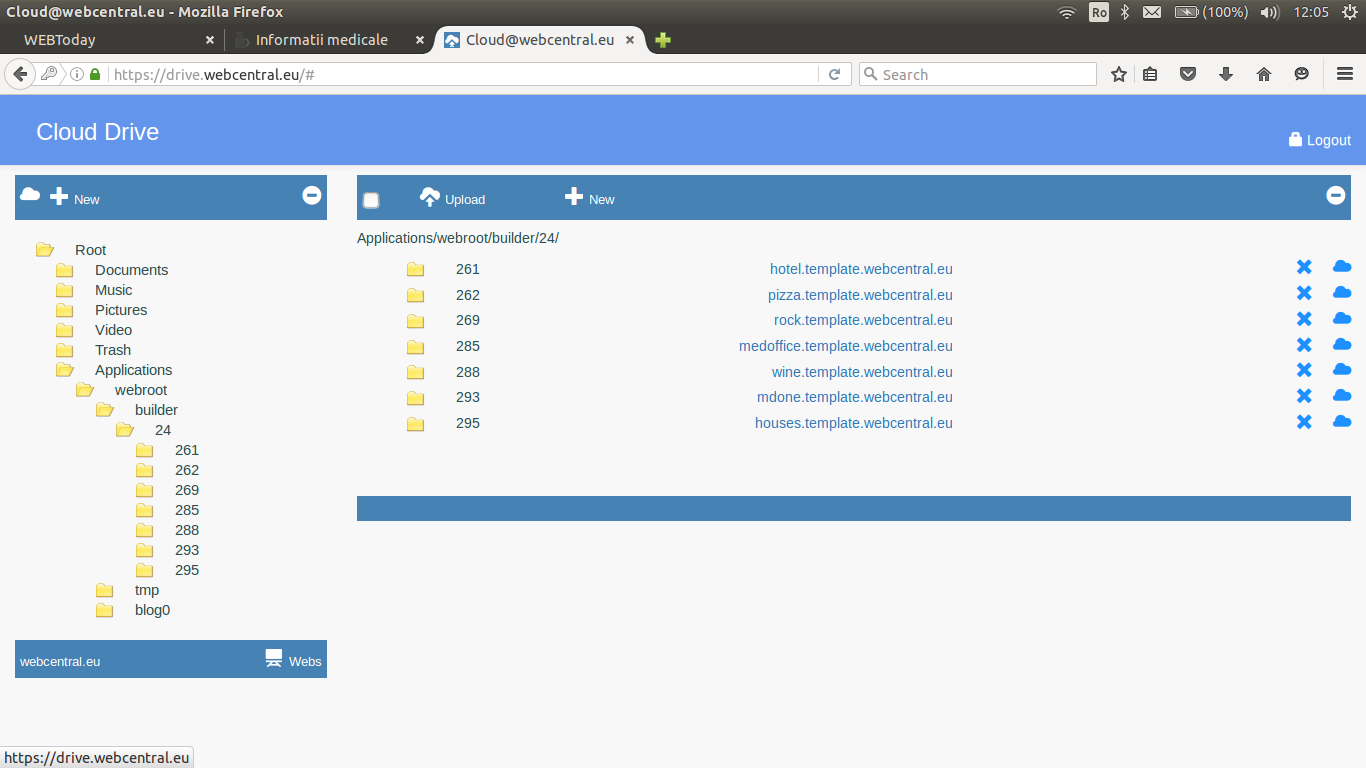 DRIVE offers a web interface for file access and web hosting. We are using object storage for your files.
All files are stored encrypted, this is done on the fly on file upload/download stream.
The FREE account offers 2GB space, this space is shared by your files, websites, email accounts and other applications that may use the drive API.
Added features include sending files by email secure download links or share files between accounts.

Text-based files can be edited using the syntax editor according to its extension (HTML, JS, CSS).
(file right-click and Edit)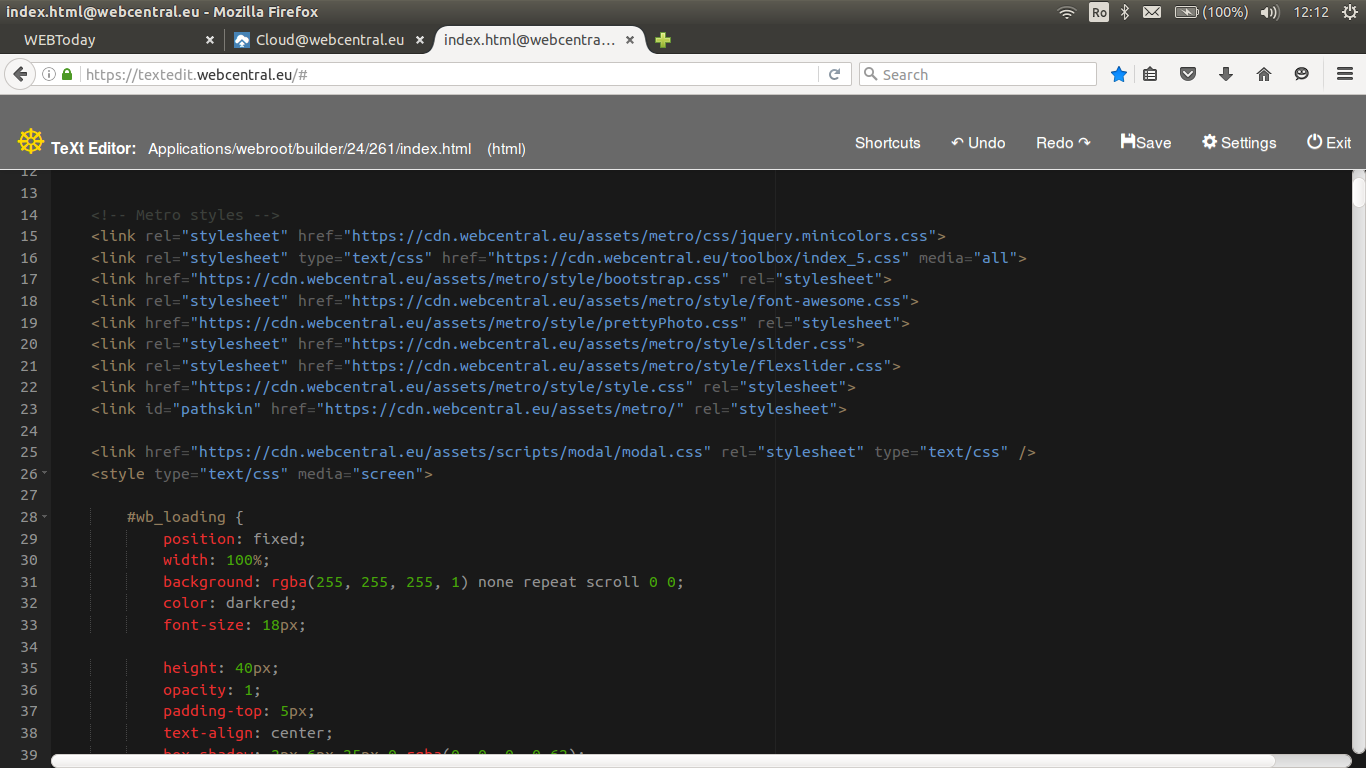 or rich text editor: ( <filename>.doc.html - just add .doc before the .html file extension and will be edited by a WYSIWYG word html editor )