Welcome
Welcome to the Webdo CLOUD hosting platform

Solutions for online presence and online marketing tools for companies and individuals.

We do offer Cloud Hosting for websites, blogs, files, web applications and online web applications for marketing support like newsletter, surveys and e-detailing.
Your website is always available and protected being served by balanced web services.

Webdo offers a reliable secure hosting solution for your modern website. In addition we provide web-apps that help you create and maintain your website at a fraction of your today cost (money and time).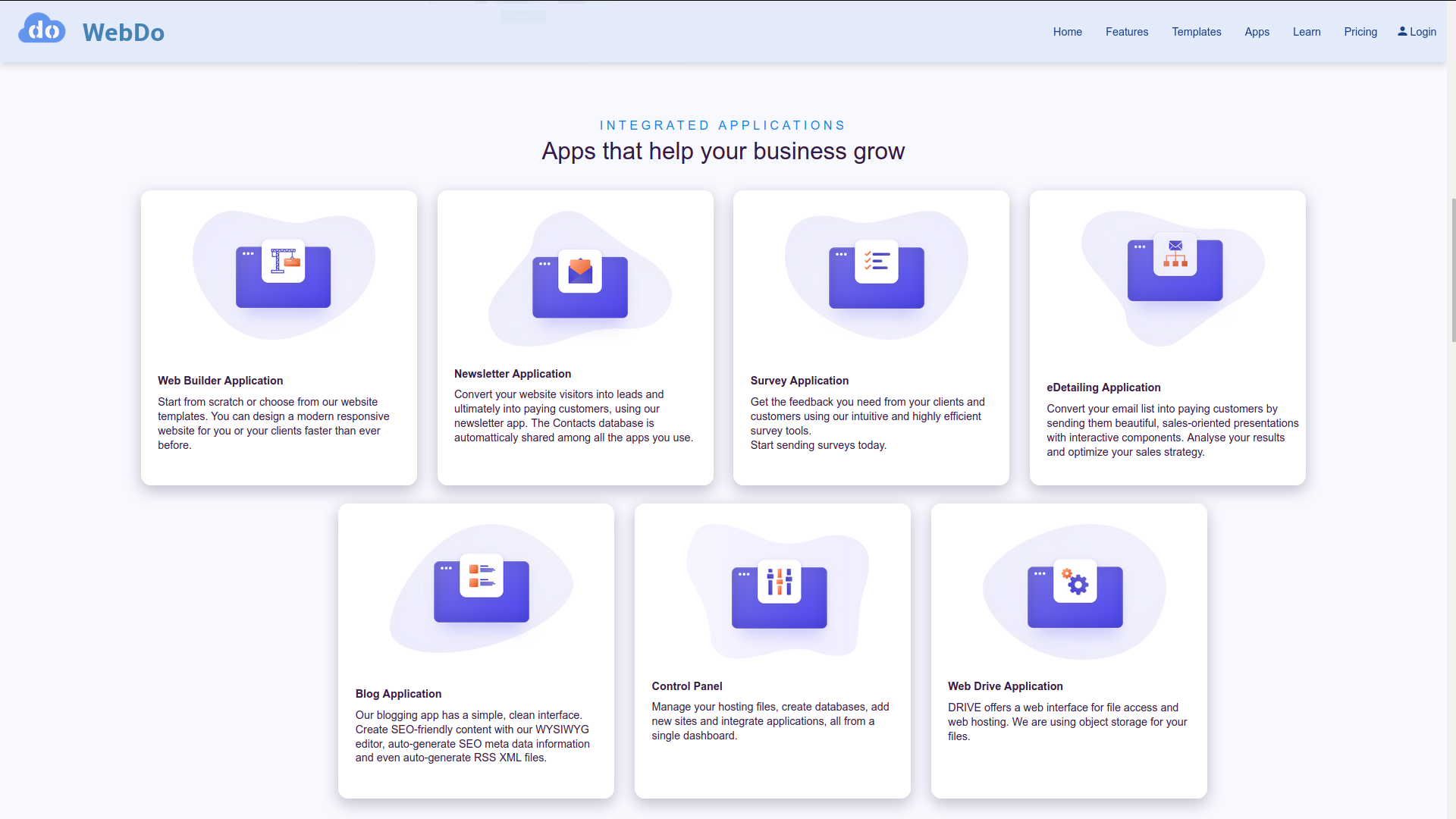 https://www.webdo.com/applications.html