Reports
Reports
Once the launch process has ended, the answers (if any exist) will be displayed under Reports. To do so, select the campaign from the list of campaigns, as well as the method of display for the recorded answers. For an individual campaign, the answer may be viewed, if it exists. For group/bulk campaigns, in addition to the individual mode, the aggregate mode may be used, which groups certain types of questions. Also, an additional set of statistics is displayed for bulk/group campaigns.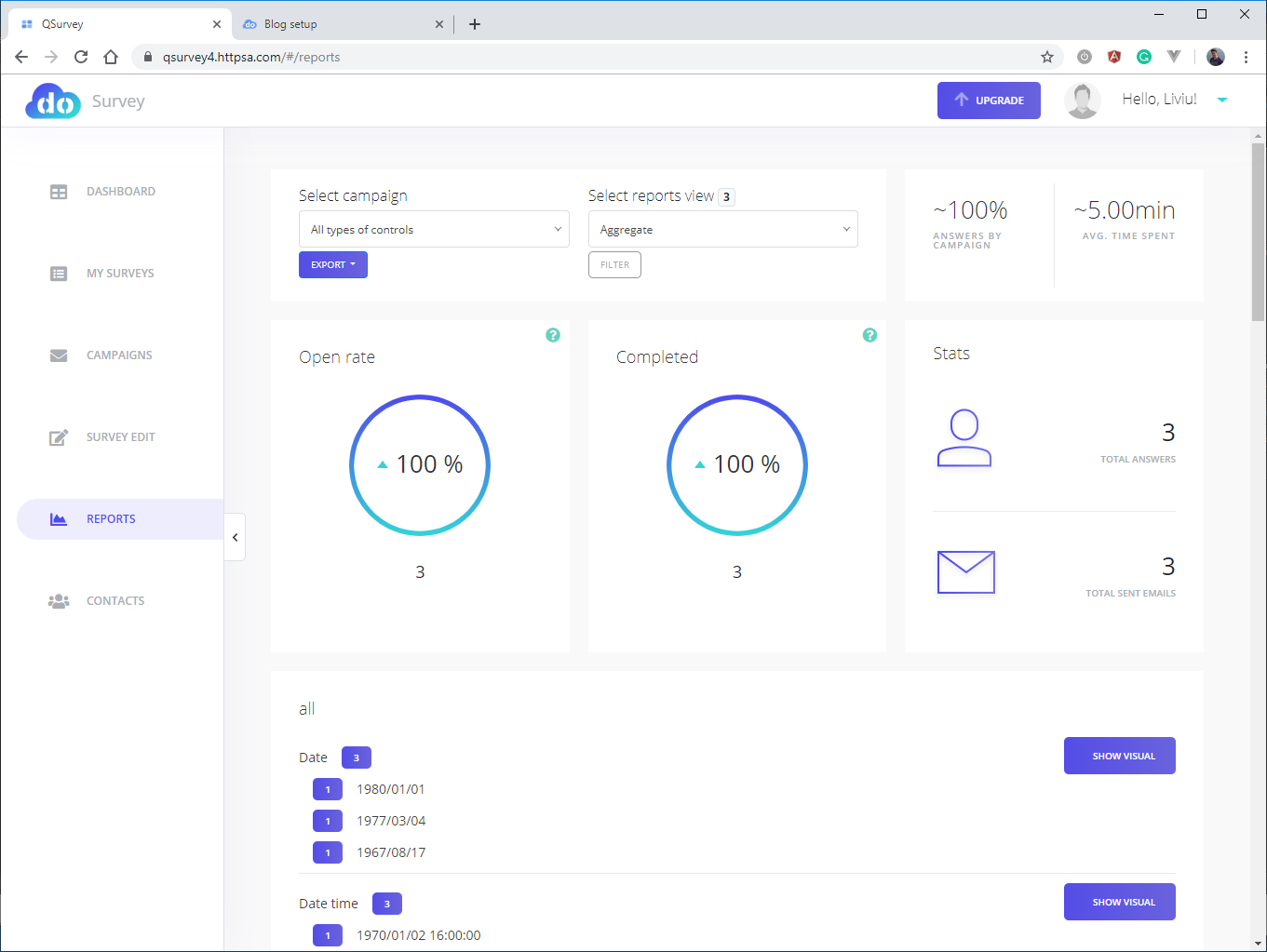 Statistical Data

- Answers by campaign: the number of answers for the selected campaign; displayed as a percentage.
- Time spent: average time spent completing the survey (approximately).
- Open rate: percentage of recipients who opened the survey. The recipient is counted as having opened the survey if they click the link received by e-mail and open the survey in the browser. Even if the recipient does not enter any answer, they will be recorded as "opener".
- Completed: a survey is considered completed if the respondent reaches the last page and clicks "Done". If the "Done" button is not clicked, the survey is not considered completed.
- Total answers.
- Total sent emails.
For bulk/group campaigns in aggregate mode, the user may view visuals by clicking "Show visual". Note that not all types of questions are counted in the aggregate, for example, "Text input", so it is important that the user plan the use of aggregate mode and visuals in advance, while creating the survey.

Filter answers

The list of answers may be filtered so as to only display answers that contain certain options.
Export data

Answers may be exported in JSON or XML format.