My Surveys
My Surveys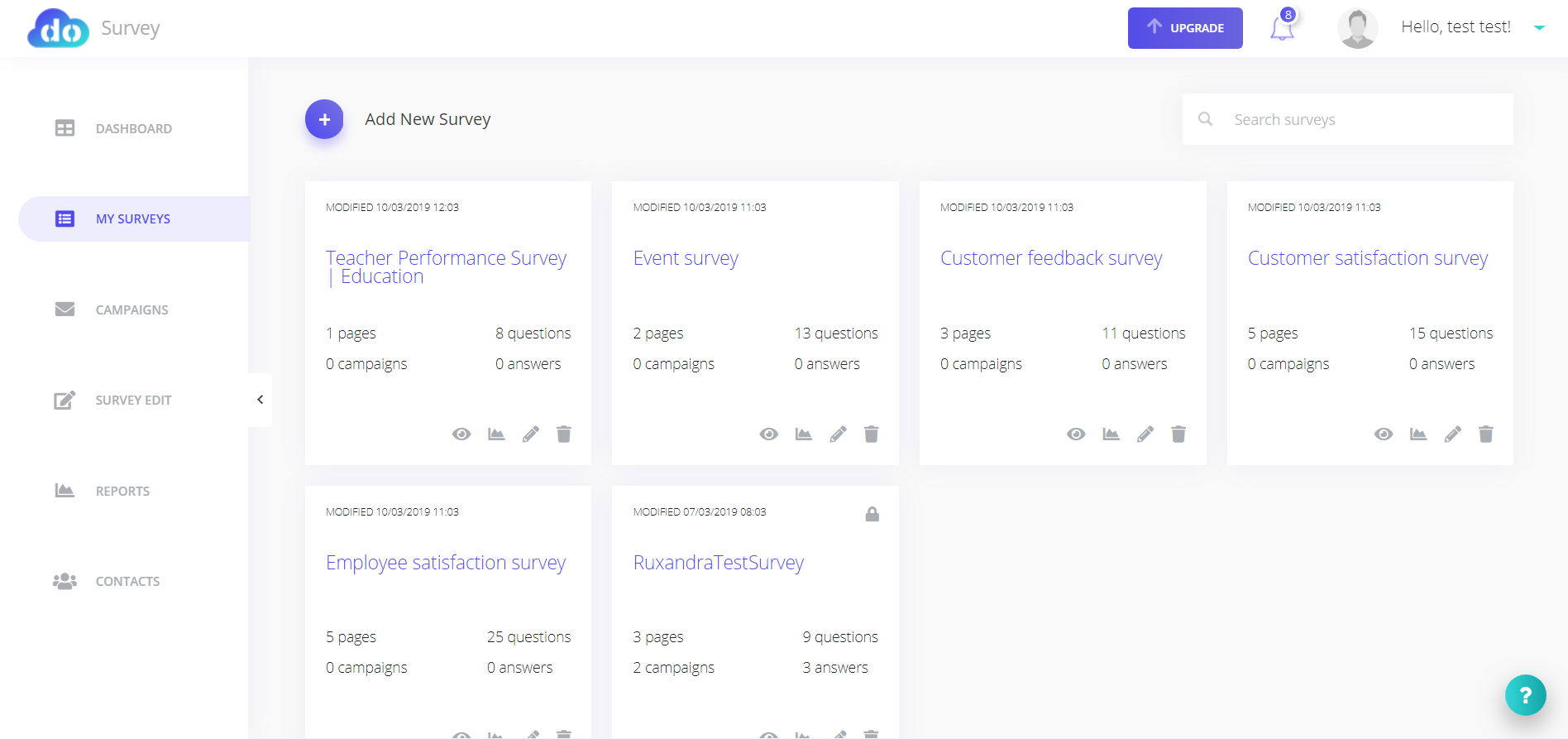 The survey creation process is quick and easy. To add your first survey, click on the Add New Survey button.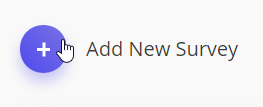 Choose how you want to get started: from scratch, by using a template from our pre-made survey templates, or by copying an existing survey you've already created.
If you choose START NEW, you will be sent to the Survey Edit page to build your survey If you decide to use a survey template, you can select one from our gallery of templates. Each pre-made survey template can be customized as you see fit. Templates are available only for PRO users.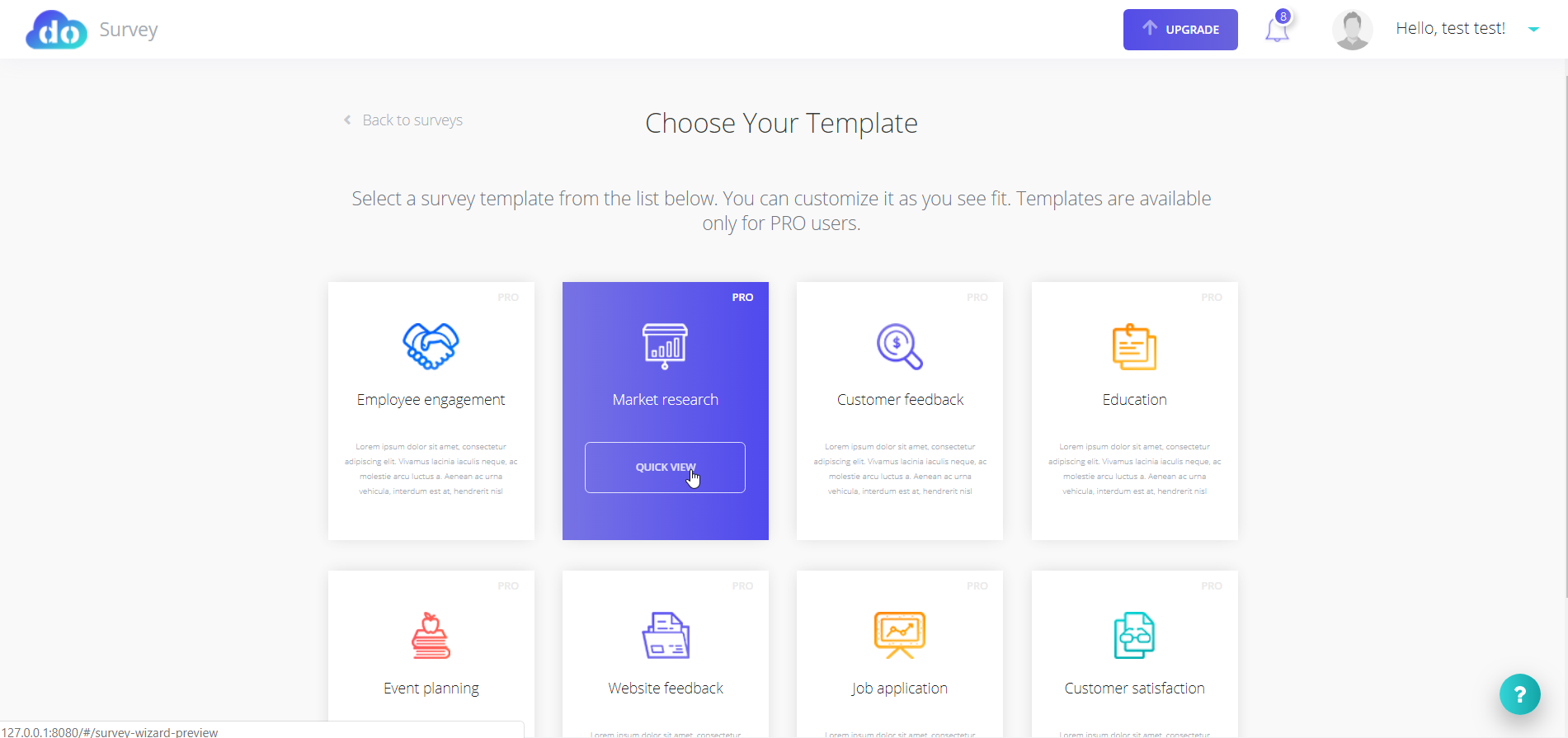 If you already have previously-created surveys, you can create a new survey by duplicating an older survey and using it as a template for your new survey content. Go to the My Surveys page, in order to see all your surveys at once. Each survey can be previewed, edited, deleted, or you can view its report if it was already sent in a campaign.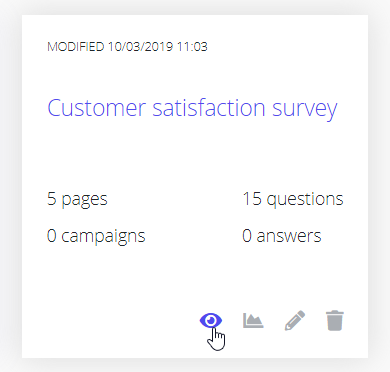 Surveys are ordered from the last modified to the oldest survey you've edited. If you have too many surveys in your My Surveys page, then you can search your surveys using the search bar and quickly find the one you're looking for.