Integrate a custom subscription form using webdo website builder
Adding the custom popup subscribe form to your website will require 2 simple steps.
Step 1
The first step is to copy the Form ID of the Subscription Form you want to integrate.
Log into the newsltetter application.
Access the Forms page and click the USE button of the previously created cusom form to display the settings window.
In the Web Builder Use tab, you will find the Form Id of the form you want to insert.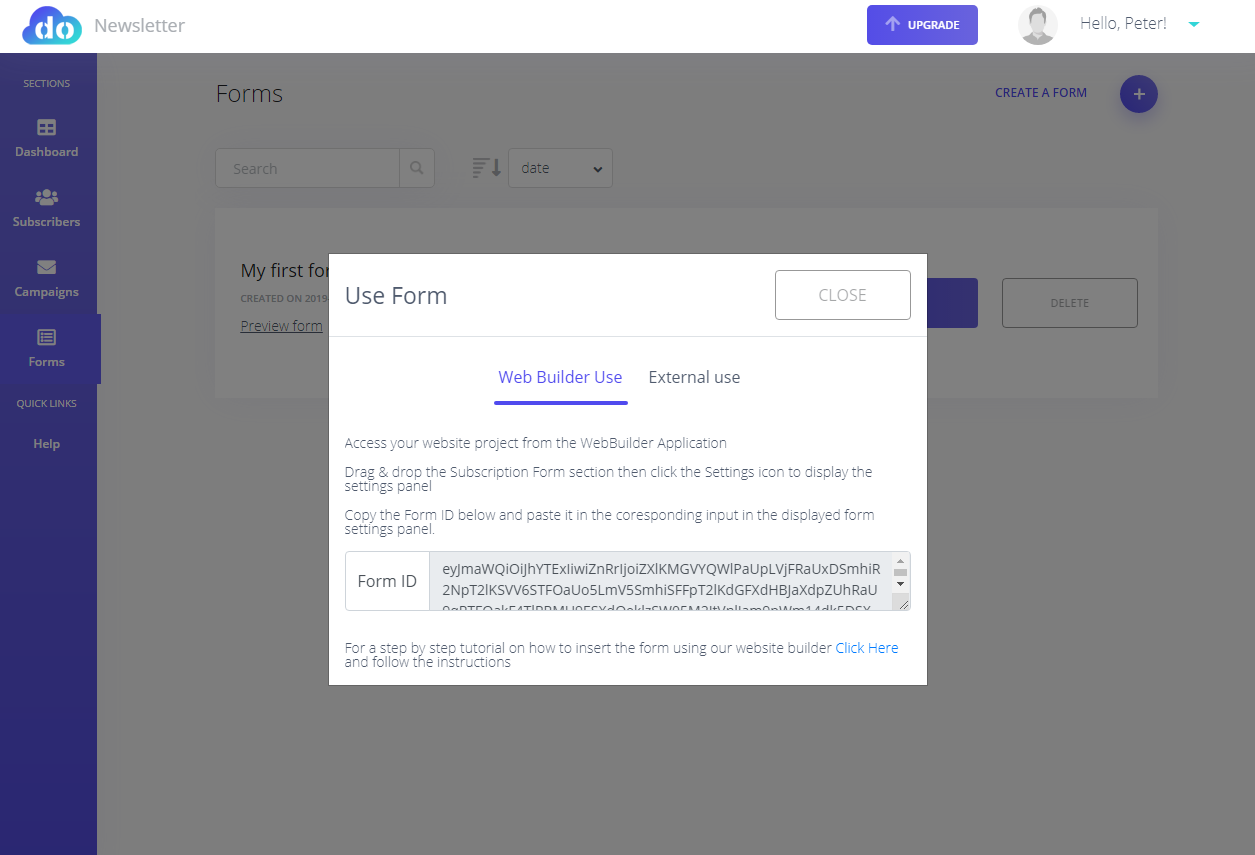 Step 2
Now access your website project in the Website Builder application.
From the Blocks panel drag & drop the Custom Subscription Form section.
Click the button to access the Subscribe Form settings panel.
In the Form ID input, paste the form id you just copyed from the Newsletter App, in step 1.
Aditionally you have the option to setup the number of seconds to automatically display the popup form, along with the option to auto trigger it once per site visit, which is recommended if your form is on multiple pages.
Click the Save Settings button and your changes are ready to be published.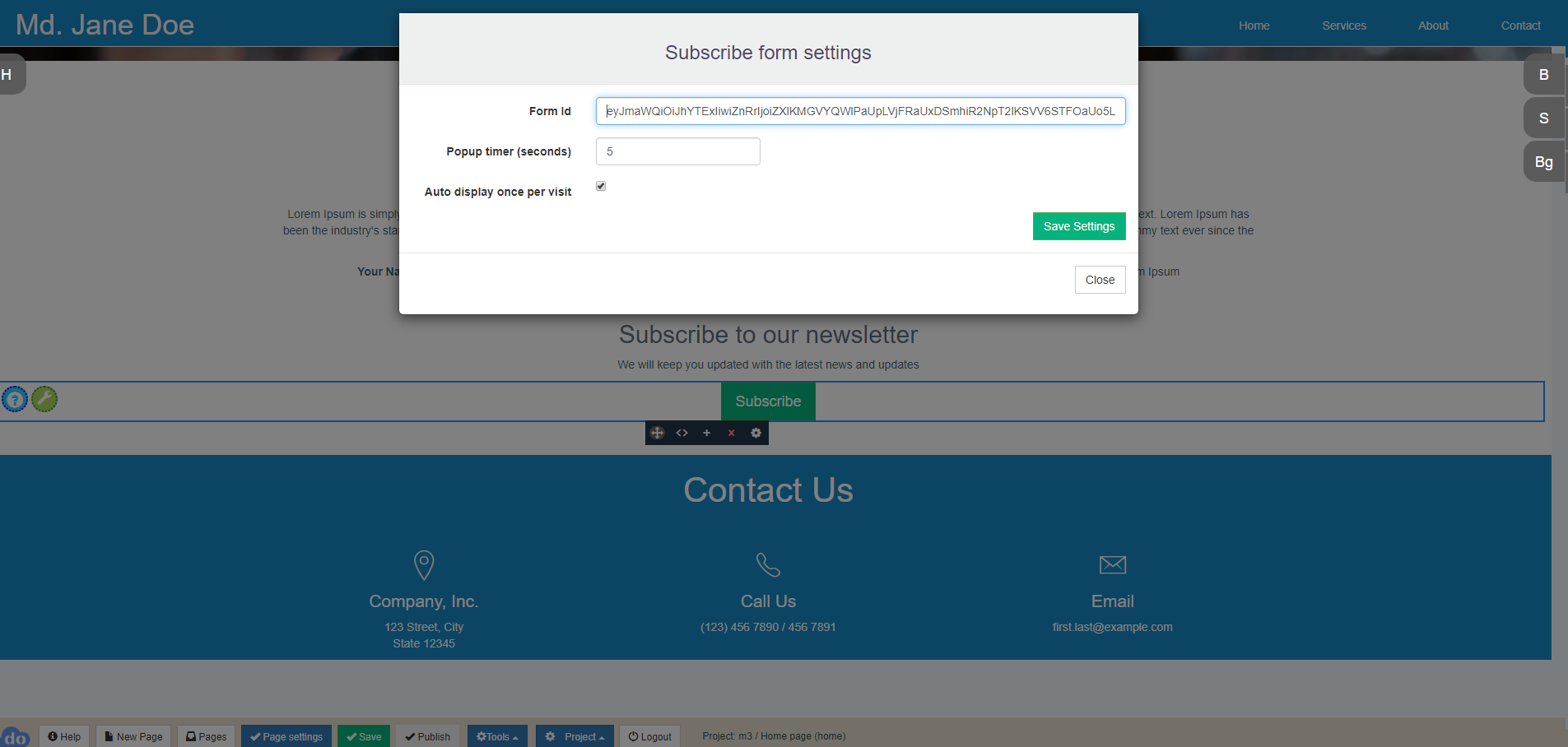 Your Subscription Form is now all set up!