Campaigns
Campaigns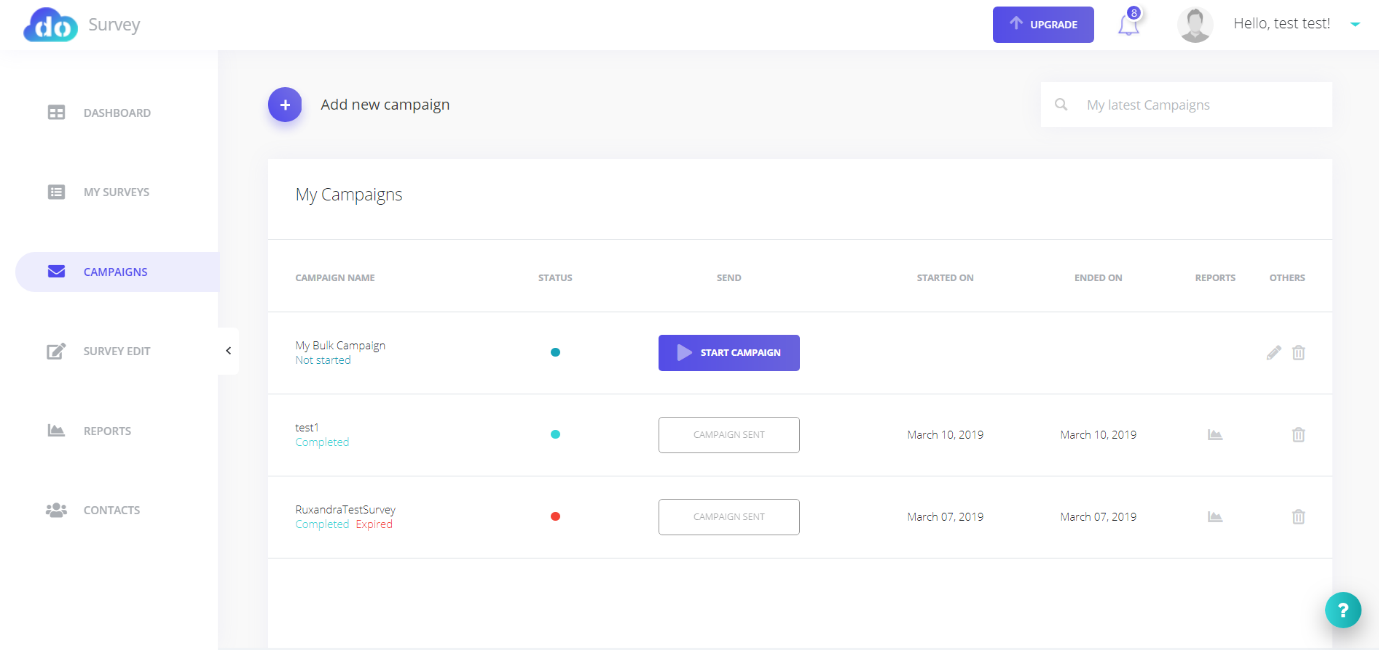 Now that you've created a survey, it's time to send it to your contacts. Create a campaign by clicking on the Add new Campaign button in the Campaigns page.
You can either send a Bulk campaign – to groups of recipients – or Individual campaigns – to a single email address. Select the survey you want to send and fill in the campaign details: name, duration in hours and the email or list of emails you want to send it to. Keep in mind that once you create a campaign for a survey, the survey will become read-only, so make sure you've done all the corrections before sending it to your contacts.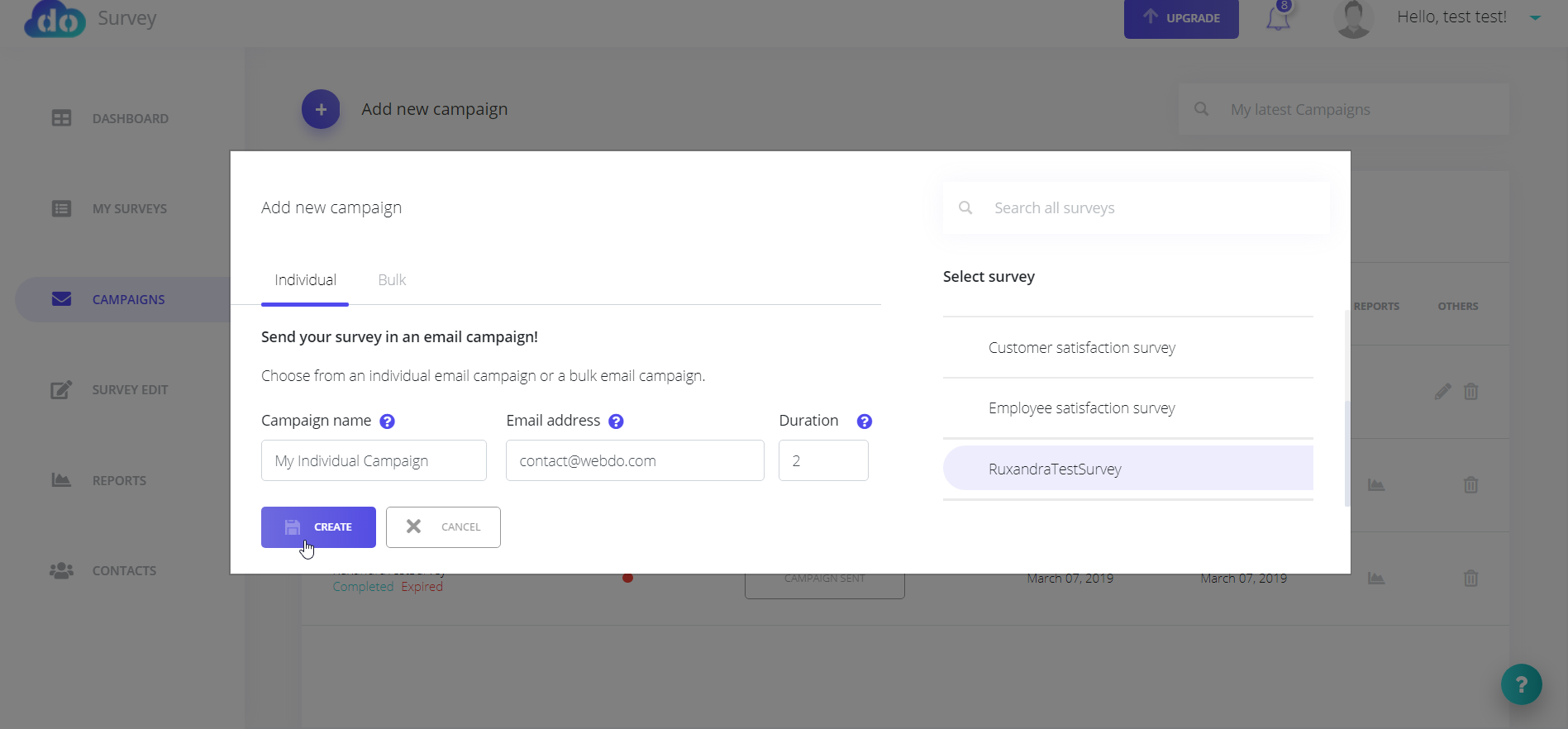 After you've created your campaign it is time to send it, or if you want to change anything about it, now is the time to do so by clicking on the edit icon. Start campaign and begin collecting answers!