ChatBox
ChatBox - section
This section adds a website chat application for your website users. The chat application can be used to receive support questions from your webpages users. Messages are unsigned.
In order to set-up the chatbox you will need an API key ( https://help.webdo.com/blog/api-key-101.html?i=85 ), you can use the default key available there or you can create a new one. For each ChatBox, a different APU key is required. The application creates the required tables automatically first time the ChatBox is setup by the web application ( https://chatbox.webdo.com ).

The section will not be seen in the webpage, the only visible elements are the ChatBox objects that will float to the right side of the webpage.
Use the left side icons for help and settings.
ChatBox - Web App
The web application offer support for call-center users to receive message and chat with the webpages users.
The answer can be read on the webpage immediately or at webpage reload whenever it is open ( same computer/browser of course ).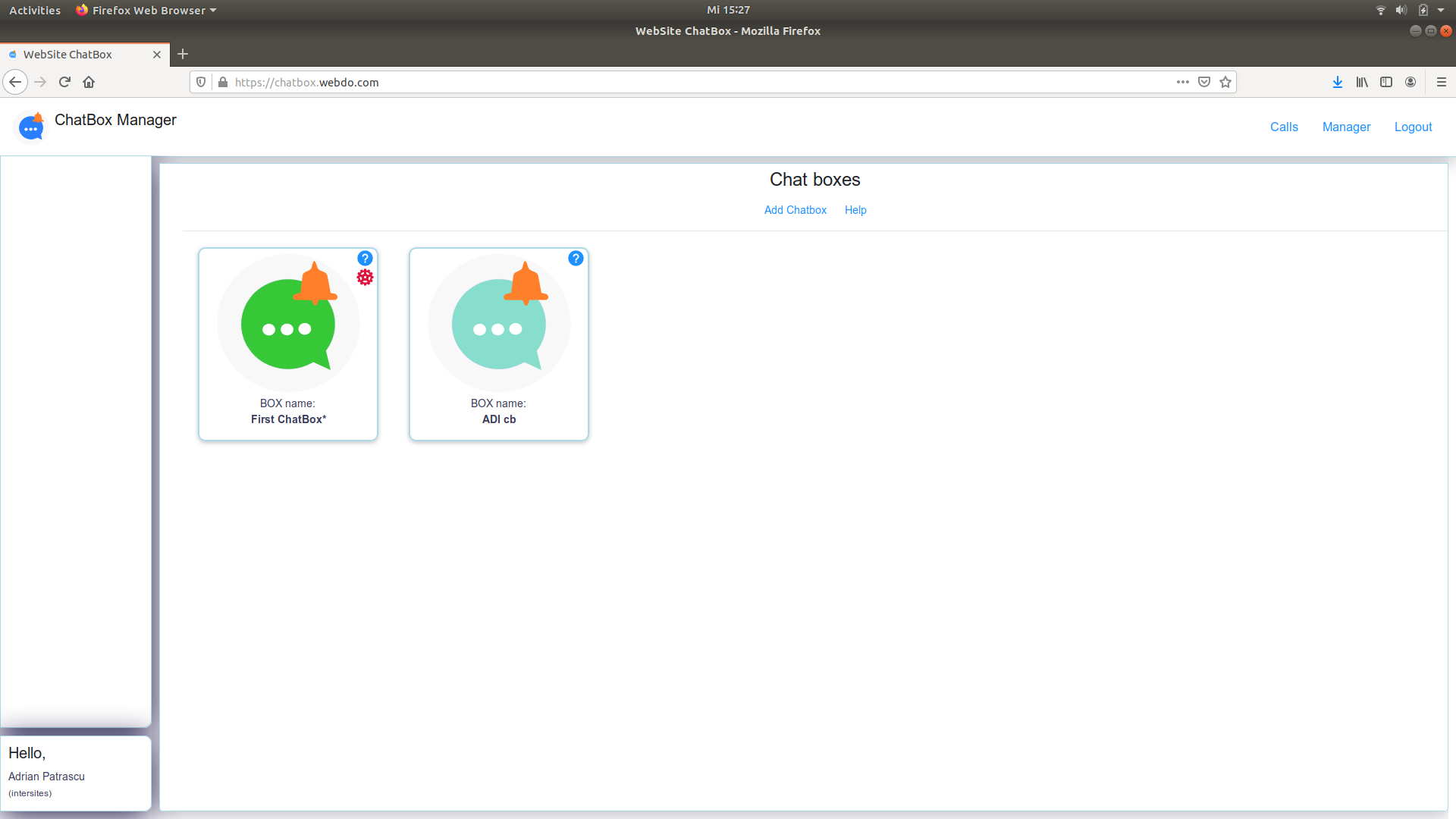 The application requires some settings in order to be used. You will need to setup the ChatBoxes
Users can be added to each chat-box if you own the api-key.
You can use the application as call-center operator to chat with you website users only. In order to do that you will need the API key of the original ChatBox from its administrator and your WebDo username should be added to the ChatBox users list.

Press the "Add ChatBox" link and follow the wizard to setup your ChatBox.

If you own the ChatBox you can set the users list using this button
, you will need to set the ChatBox first.
The application requires a WebDo user account to be used. In order to have access to the application features you will need a paid account.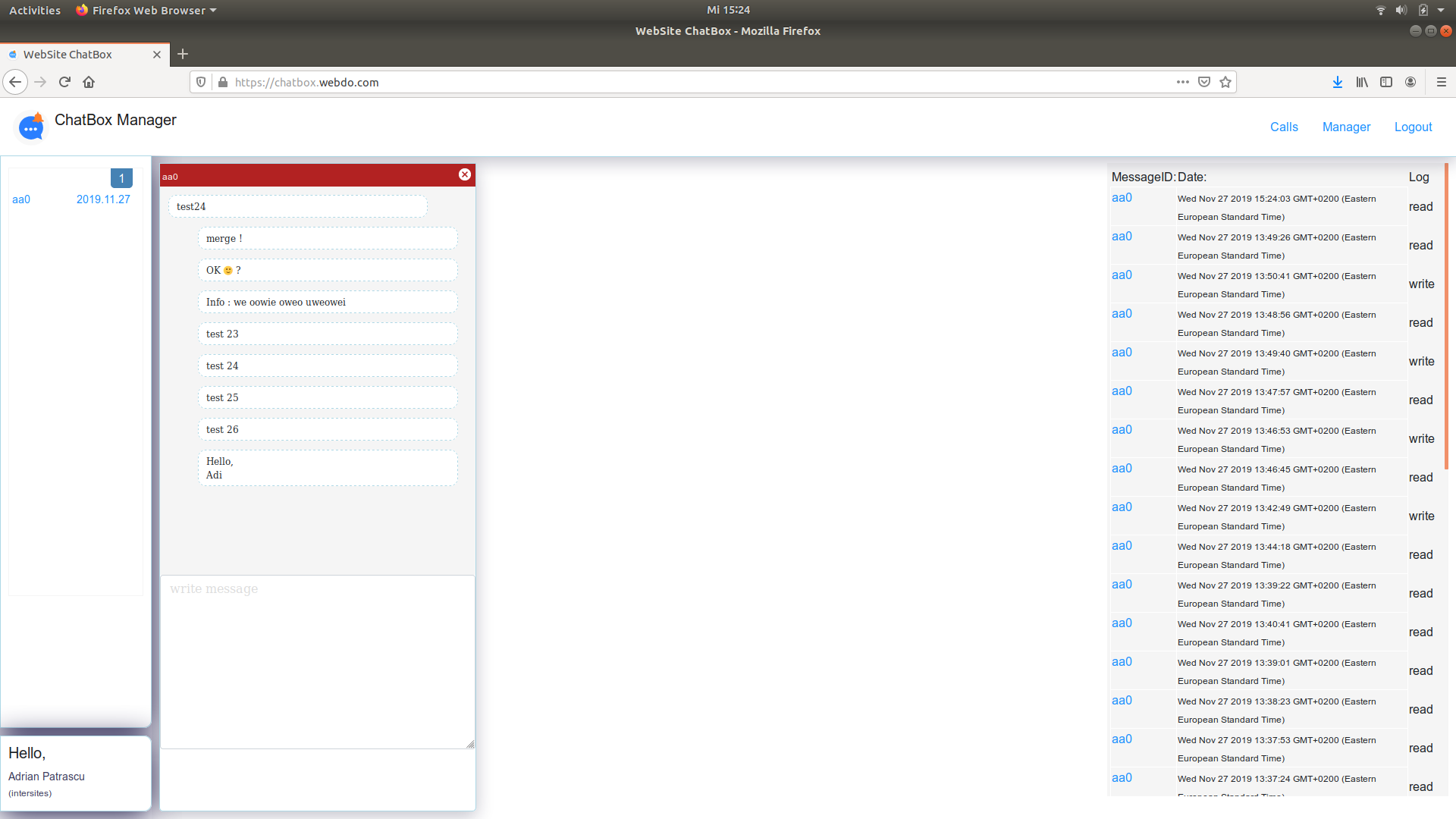 The application can open up to 4 messages boxes simultaneously.
The interface is simple, the left panel offer space for messages list ( new message will be on top).
An activity log is available on right side.