Website menu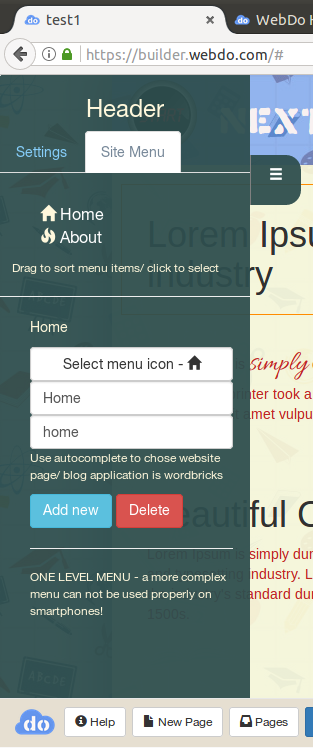 Add a new menu item, which can be a page on your website (page-code) or an external link.

Arrange your menu items with drag and drop. Add a small icon to your menu.
If you want to integrate the Wordbricks blogging application within your website, just set wordbricks to the link address.
The Wordbricks application can be configured from your website when published, for more information on our blogging platform use https://www.wordbricks.com .