Safe share files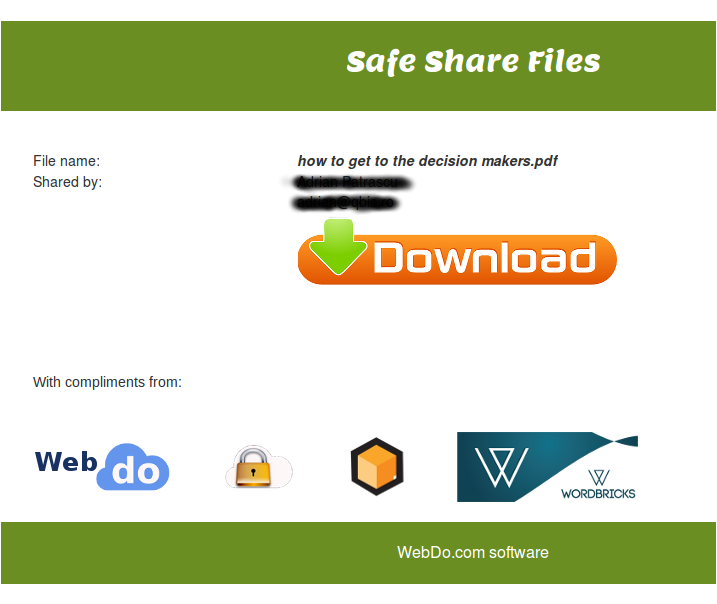 A WebDo account is required to access the Cloud drive web application, register at https://webdo.com

WebDo cloud drive protects your file transfers adding extra features like the maximum number of downloads and time expiring of your shared file link. File link is sent by email, shared files are accessible only using a valid access link code that uses a unique token to connect to your file.

---
Use the WebDrive application, navigate to your files and press share button
.
Upload files using "UPLOAD" link, files will be uploaded to selected folder. Any file stored to the Web Drive can be temporarily shared as an email download link.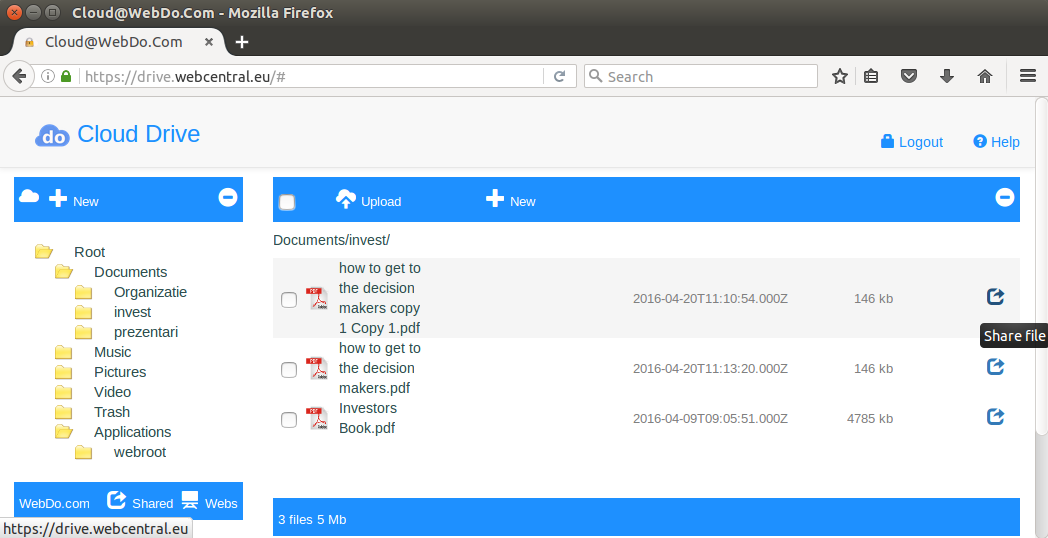 Just set required information and press SEND.
An email will be sent to "Mail to" address.
Set maximum number of downloads, default is 1.
Set the expiration time (number of days).
You can always see your shared files list using "SHARED" link in your Web Drive, here you will find shared files and information about (number of downloads, expires etc).
webcentral.eu, q-ube.com, tsbo.eu domains are part of webdo.com hosting and web services platform
Mails will be sent from a tsbo.eu account ( webadmin@tsbo.eu ), this is the official send mail address, "reply to" is set to your WebDo administrator account email address.