WebDo, the WEB builder
Take control of your WEB site. You can do it! Only writing capabilities are required.

Create websites for all devices using HTML5 responsive style.

BETTER FASTER are the words!
Start with a template that fits your view or starts fresh

Change it


Publish

Instant changes and publishing using powerful WYSIWYG interface editors (click and edit)

Can be used by almost anyone (reading and writing capabilities are still required), save your brain for more productive activities, like page content, your business or pleasure.

WebDo The concept is based on building blocks like "LEGO" pieces, of course, there are templates but ultimately you have fast control of your pages.
Vision - see and work with your page as it is; the web-builder lets you focus on your work instead of finding cryptic databases fields and settings.

Page sections (hundreds of them), Areas of pages that may have different elements like text, pictures, boxes and so on.
You can easily select one that fits your page

Drag and drop to your page

Click and edit
Being focused on a particular area of a page gives you a very good balance from a page control level to page element level, which translates to super productivity.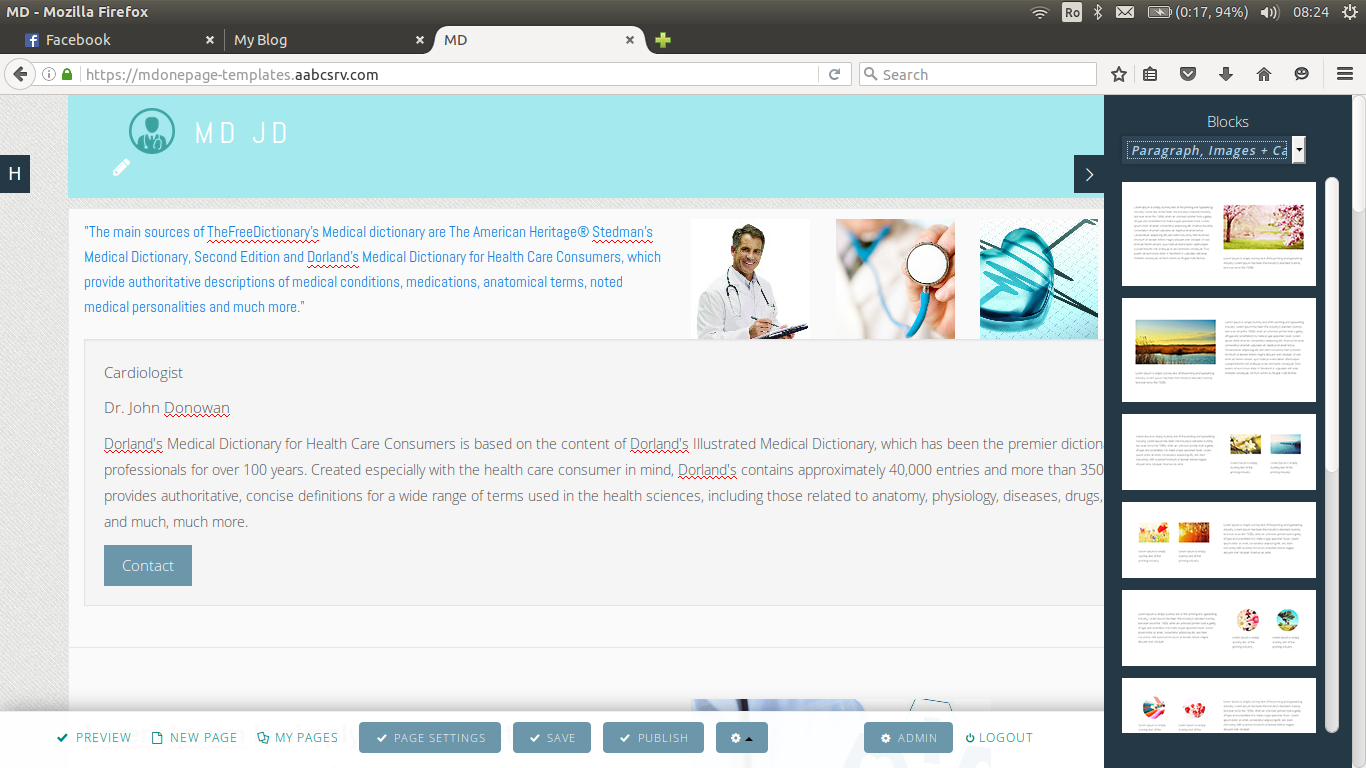 It is easier to choose from different sections to find one that best fits your page than to create it from pieces. When adding a section, it can be easily modified.

Header - mobile ready

The website menu is optimized for smartphones and tablets. Add and rearrange one level menu, add icons from a large collection and set action for each menu link. The header can be set to be fixed, change it's position after scroll and more.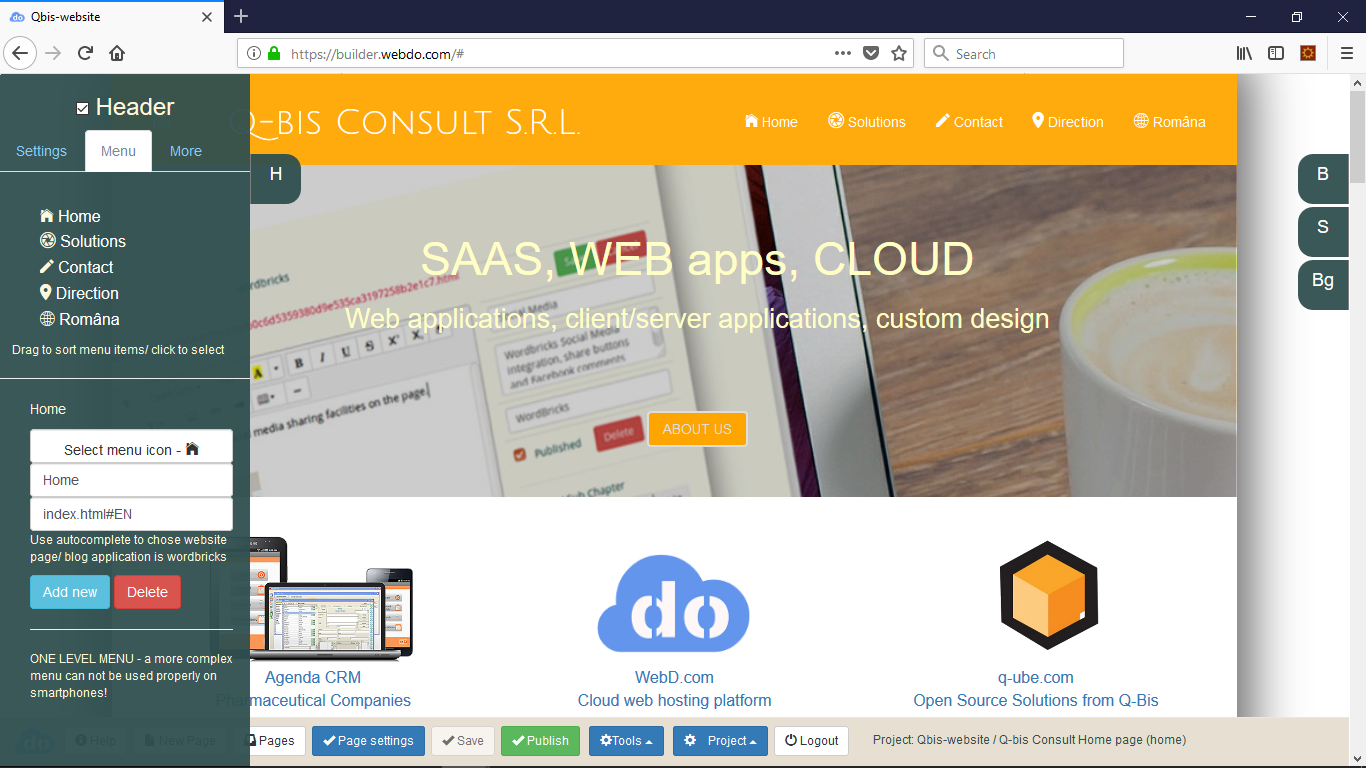 Add a Blog - Easier than ever! Just add a menu link to the blogging application on your website, which will automatically add blogging capabilities. The new blog will need short configuration and posts ( direct link to "wordbricks" like https://mydomain.ext/wordbricks).
The web hosting services will install the application at first use. This documentation website is built entirely using the blogging application.
Micro Applications are small but important for modern websites. WebDo integrates applications that can be added with little to NO configuration to your website (contacts form, resource booking ... ). Databases are used and, eventually, action triggers can be set, such as send, email or SMS alert on new record event.